Interior Blinds
Roller Blinds. Panel Blinds. Roman Blinds. Venetian Blinds. Plantation Shutter Blinds.
Personalised, measure and quote service for Blinds, Curtains, Awnings & Shutters for the Mornington Peninsula, Melbourne's Bayside & the Sunshine Coast
Trusted for made-to-measure blinds across the Mornington Peninsula, Melbourne's Bayside Suburbs and the Sunshine Coast.
Besides the benefits of privacy, blinds have pivotal impact on the overall interior decor of your home or business.
ROLLER BLINDS:
Roller blinds provide a modern, contemporary look that will compliment and enhance your home. Simply Blinds has a very extensive range of fabrics and colours coupled with the best components; we stock different chains ranging from colour co-ordinated plastic to metal chains. We also have a variety of base rail colours to select from.
SCREEN ROLLER BLINDS: are available in a very large selection of fabrics. Choose from a variety of transluscence in these materials. Screen blinds reduce the amount of UV entering your home and help protect your floors and furnishings whilst letting some light in.
Roller blinds are available in a variety of motorisation options from direct powered to remote and battery-operated. Ask us about all the available options.
PANEL BLINDS:
Panel blinds operate on a tracking system that allows each panel to slide past each other and stack to one side or operate as a centre opening. Simply Blinds has a very large selection to select from.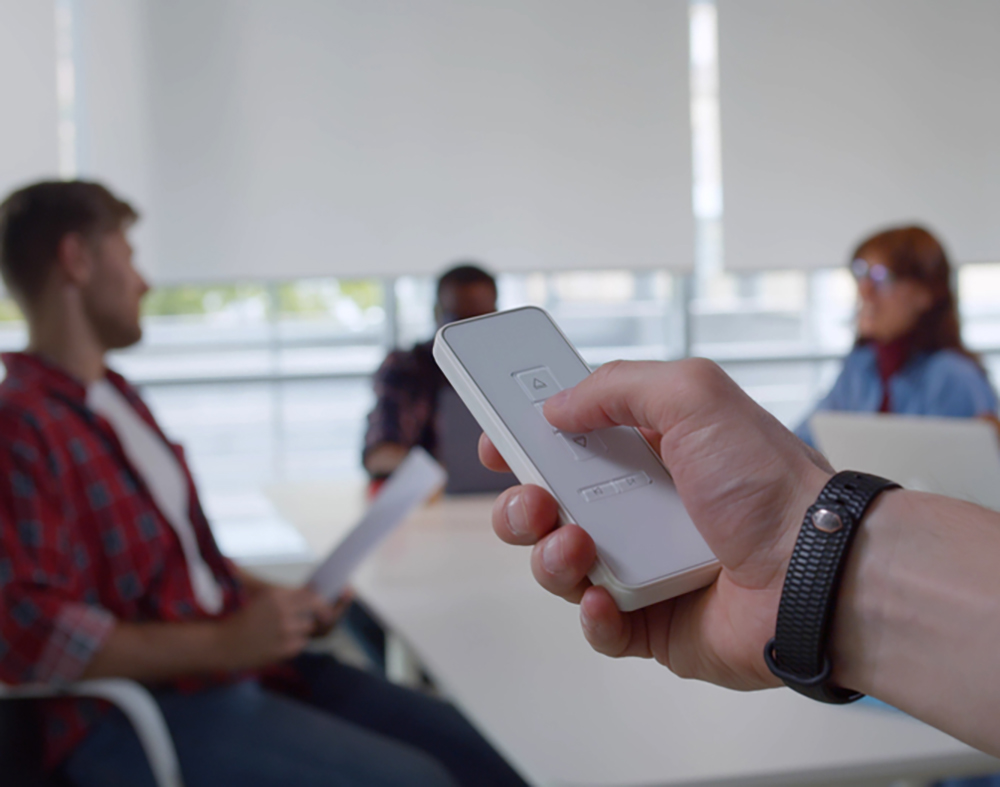 ROMAN BLINDS:
Roman blinds are one of the best insulating products on the market. They are available in 3 different styles which are:
sewn in battens: allow for the stitching to be seen from the front when the blind is down during the day
aluminium batten on the back of the blind which eliminates the stitching
the third style has a batten on the front and rear of the blind
All options are available with either conventional headboard, chain operated or a combination of headboard and chain drive.
HONEYCOMB BLINDS:
Honeycomb blinds have been around a very long time and are very good insulating blinds, whilst these blinds are available in a variety of options they can be made as a light filtering or blockout they are also available with cords or cordless option, honeycomb blinds are a great option for skylight windows and are available in different options to suit your needs.
VENETIAN BLINDS:
Venetians blinds are available in a variety of styles and materials these materials range from traditional Aluminium in a large range of colours in a 25mm blade, 50mm & 60mm Visionwood made from recycled PVC materials which is made to withstand the rigours of Australian climate, or traditional stained timber blinds
VERTICAL BLINDS:
Vertical Blinds are traditional blinds and are practical solution for areas that are commonly used such as sliding doors, there is a large range of colours available also we have a range of different blade sizes to suit more commonly today is to have your verticals without chains across the bottom or alternatively have the weights sewn into the bottom of the blind this helps prevent tangles and breaking. Also available is a cordless track option operated simply by using a wand,Enhance your vertical by having a pelmet across the top of the blind this will also give a more modern look to your window.
You Can't Beat Savings & Experience!
Your Simply Blinds benefits are on price, quality, selection and convenience